Want to catch the latest Hollywood premiere, but don't feel like leaving the house? Prima Cinema delivers that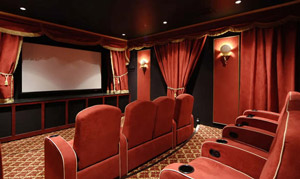 exciting, red carpet experience directly to your very own private home theater – without the inconvenience of heading to the local movie theater to catch the latest flicks.
Prima Cinema offers a cinematic experience unlike any other, delivering theatrically released Hollywood films directly to players installed in private home theaters.
"It truly has 'redefined movie night,'" Chris Brody, president of Crescendo Designs said. "Instead of dealing with the hassles that come with public theaters, you can enjoy these movies in the comfort of your own home with all your family and friends."
Until recently, only a privileged few had the opportunity to view theatrically released films in the comfort of their own homes. With Prima Cinema players, they're available to just about anyone. The films are automatically downloaded onto the player and stored for their entire theater run. They can even be played back and paused, so you can head to the kitchen for a refill without missing a single scene. However, once a film is no longer shown in theaters, it is removed from Prima Cinema.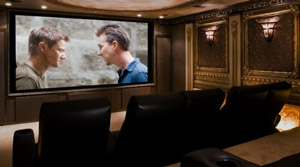 With a demo unit in Crescendo's showroom, the team can't help but buzz about the latest movies to hit theaters – and likewise, Prima Cinema.
Brian Farley, senior design consultant at Crescendo said he couldn't wait to see "This is 40,"coming December 21.
"It looks hysterical, and when is it not the right time for a comedy?" he said. "This is clearly geared for married couples and especially young families. Since I'm turning 40 this year, I can really relate to this one!"
Jennifer Miller, a design consultant at Crescendo agreed with Farley. "Christmas is the perfect time for this movie to come out – who couldn't use a little funny-bone tickling to distract from the extra holiday pounds, family feuds and looming credit card bills?"
Experience Prima Cinema for yourself at the Crescendo Experience Center, which offers the latest in audio, video and total home automation technology and convenience. To schedule your visit, contact us.